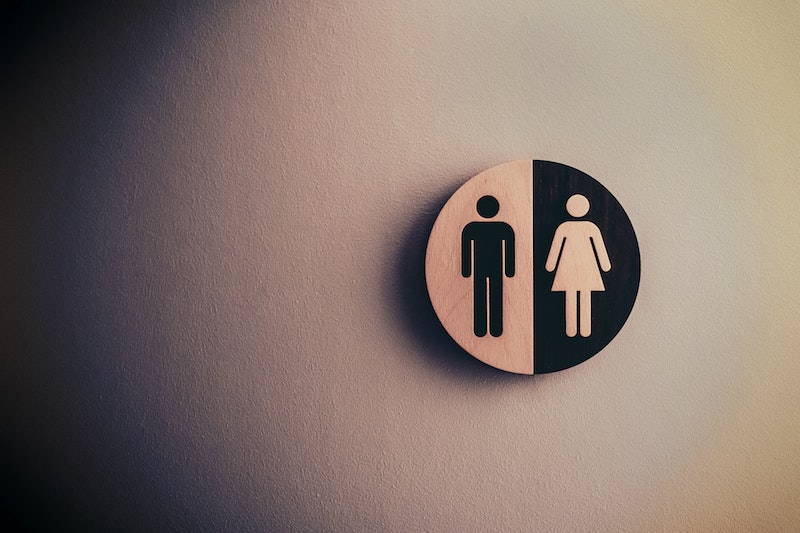 Dear Friend with IBS, or friend of person with IBS,
Of course you want to stop IBS from running your life. And right now! You want to eat what you want and go wherever you want, without pain or the need to stay near a bathroom. But you've tried so many diets, supplements and treatments that you don't know what or who to believe anymore.  You just want the pain and embarrassment to stop more than anything else.  And you should!
I am here to tell you that there is light at the end of the tunnel.
I know, because it has worked for thousands of people who suffer just like you. 
The 3 Biggest Myths About IBS
That Will Stop You From Getting The Results You Want:
It​​ ​​is caused by disease.
When all of your test results come back negative, a conventional doctor will tell you that you have IBS, which is a "diagnosis of exclusion." 
They don't know what is wrong with you, but they have to call it something so that your insurance will pay for the visit.
Drugs will help.
Since doctors don't really know what's wrong with you, they often prescribe medications that don't work and have toxic side effects. 
Remember Zelnorm?  This drug was prescribed to help people with constipation have better bowel movements, but it was pulled from the market in 2007 after it was linked to diarrhea and intestinal problems that led to hospitalization, surgery and, in some cases, death.
The first edition of our book warned against Zelnorm. We were proven right.
It's "all in your head".
Doctors are half-right.
The SOLUTION is all in your head.
Many doctors understand that there is a link between stress and IBS, but they cannot explain exactly how it works. 
Often they just recommend that you start taking anti-depressants or see a therapist.
Does this sound familiar to you and your life now?



Mary told her doctor that her stomach was always tied in knots, with pain, cramps, and alternating constipation and diarrhea.  After a complete set of medical tests, her doctor couldn't find the cause of her symptoms and diagnosed her with Irritable Bowel Syndrome. Mary was at first excited to know what was wrong with her so that at last she could find a cure.  But even after she spent over $5,000 on special diets, supplements, doctor's visits, expensive toxic drugs — nothing seemed to work!
Mary's friends hardly called her anymore, because they were tired of hearing "no thanks" — she could only eat certain foods, couldn't go to events that didn't have a bathroom and often canceled plans at the last minute. Too afraid to leave her bathroom, and too embarrassed to talk to her friends or family about her condition, Mary felt like a prisoner in her own home. She was terrified that she would have to put up with these symptoms for the rest of her life.
After using the Quantum Focusing method for just ten weeks, Mary became a new person. She had more energy than she had in years, and could now sit down to a meal without rushing to the toilet soon afterward.  Within a few months, Mary told me that she had started to have lunch with "the girls" again and that her friends wanted to be around her all the time. In fact, they were planning a trip to Mexico for the spring, the first time they had gone away together in years.
I promise your situation is not unique.  And more importantly, your situation is NOT hopeless.
A proven method to manage IBS.
A few of the
breakthrough ideas
Your digestive system has its own independent nervous system, or "brain." When the brain in your head and the brain in your gut miscommunicate, bad things happen.

Stress or psychological pain can trigger diarrhea, constipation, cramps, pain, bloating, and other symptoms…which then cause even more stress. The secret to breaking the vicious cycle is to change how you deal with stress in the first place.

You can use the same focus and concentration techniques used by martial artists to break through bricks to break down the mental walls that are keeping you stuck.

It's possible to neutralize and reprogram unconsciously learned patterns that trigger your symptoms.  Lots of people and things "push your buttons", but we'll teach you how to short-circuit the wiring.
Quantum focusing
This is different than any IBS treatment you've seen and took us over fifteen years to develop.  The step-by-step Quantum Focusing system uses a blend of hypnotic healing, spiritual practice, creative stress management, and quantum physics principles to help you eliminate your IBS symptoms – permanently. 
I had tried everything for my IBS — bowel cleansing, diet changes, new exercise regimes, vitamin supplements, meditation…  I was taking two baths a day to help the tension I felt. After trying the Quantum Focusing exercises just a few times, my attitude changed and IBS slowly disappeared.  Nowadays I rarely have any relapses. Thank you!  You've given me a new lease on life." 
"For years, if I had sex during an IBS flare-up I felt stabbing pain, as if someone had just kicked me in the nuts.  I spent years of pain and worry, and my love life suffered.  Diet changes helped somewhat, but I never knew when my quivering colon would kill a date.  When I got a hold of IBS Help Now, I gobbled down the pages like a hungry dog. I practiced Quantum Focusing every day, and soon it became second nature for me to call up the exercises to calm things down. Now it is so easy to go into "the zone" that my IBS hardly ever shows up anymore."
Address
Mill Valley, CA 94941
Hours
By Appointment Only